6 Tips for Successfully Onboarding Your Team to Start Time Tracking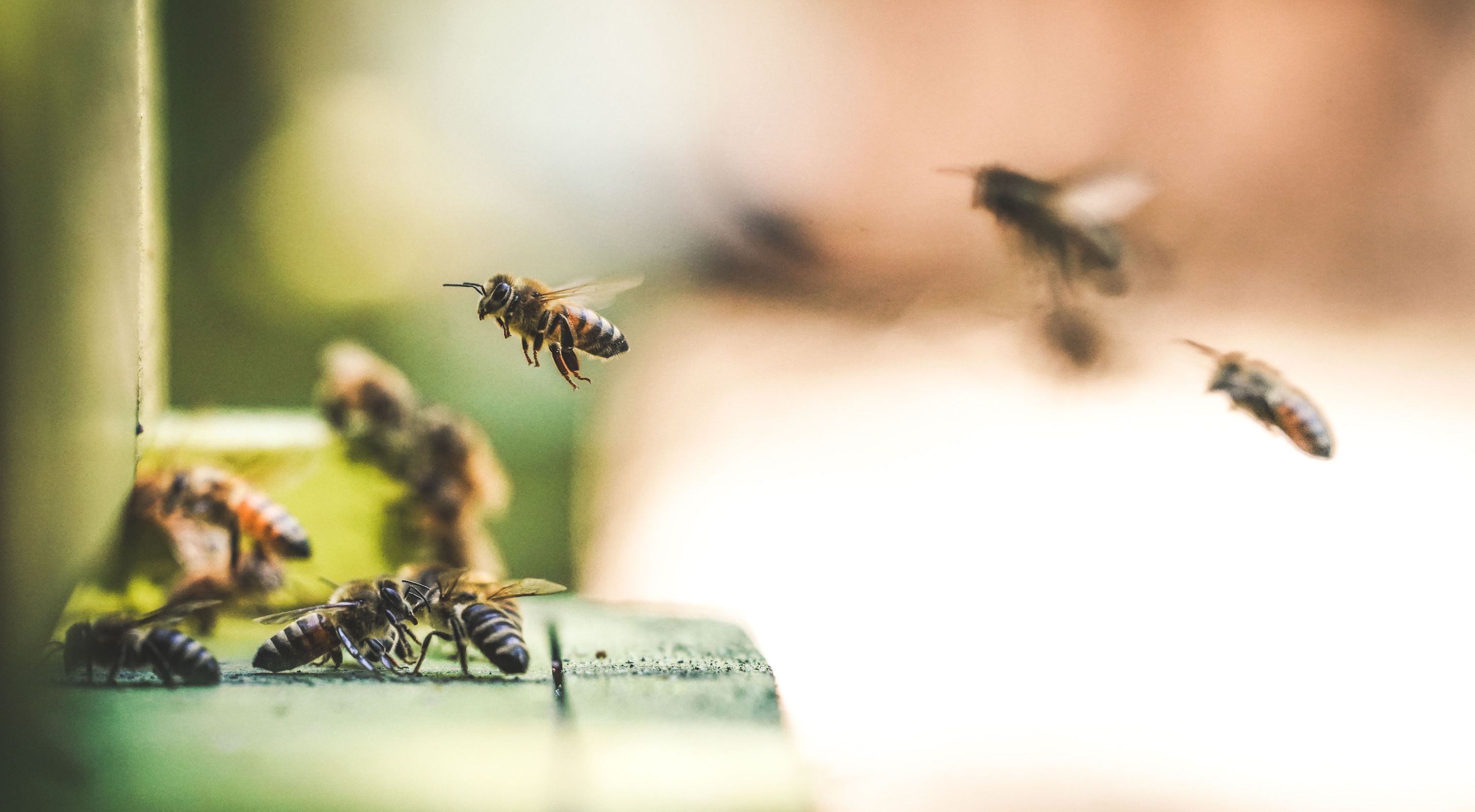 If you have invested the time and energy in researching and choosing the right time tracking tool for your business, don't let ineffective onboarding make your hard work go to waste.
Without thoughtful onboarding, your employees are unlikely to track their time correctly, or at all. Then you'll be forced to waste additional time correcting errors and chasing after late timesheets.
Often, companies that haven't effectively onboarded their team end up abandoning time tracking all together, and blaming the software or even the practice in general. That's why we've put together this list of best practices for onboarding. In our experience with current customers, following these 6 tips will lead to positive and productive time tracking.
1. Clearly communicate why employees must track time in the first place.
As with any new changes, communication is key, not only from an HR management perspective, but also on a personal level. In fact, this may be the most important step in introducing time tracking. It's key to explain the value of time tracking to your team, rather than allowing them to jump to the worst possible conclusions about the company's motives. Let them know it isn't about surveillance. Some common reasons for tracking time include knowing how much to charge clients or to pay contractors, identifying profitable and costly projects, understanding which employees are overworked or underutilized, and improving estimates of how long projects and tasks take to complete in order to budget more accurately. Whatever your company's motives and goals, share them with your team to help clarify any questions they may have.
At the same time, be very clear about the obligation employees have to submit their timesheets on time, and the consequences if they don't. Depending on the company, you may consider distributing a written agreement. This will make problems with enforcement easier to solve down the road. Being vague or nonchalant about time tracking expectations and obligations will lead to employees not taking the responsibility seriously.
2. Create a clear activity hierarchy that will be easy for employees to follow.
Build an outline of activities that employees will be tracking time for. Specifically, establish the clients, projects, sub-projects, and/or tasks that time will be tracked for before you invite employees to use the tool. Activities can be edited or added later, but it's best to lay out an effective and logical hierarchy ahead of time. Consider whether hierarchies should be decided with the help and input of department heads or team leaders. After all, they know best what tasks their team works on most.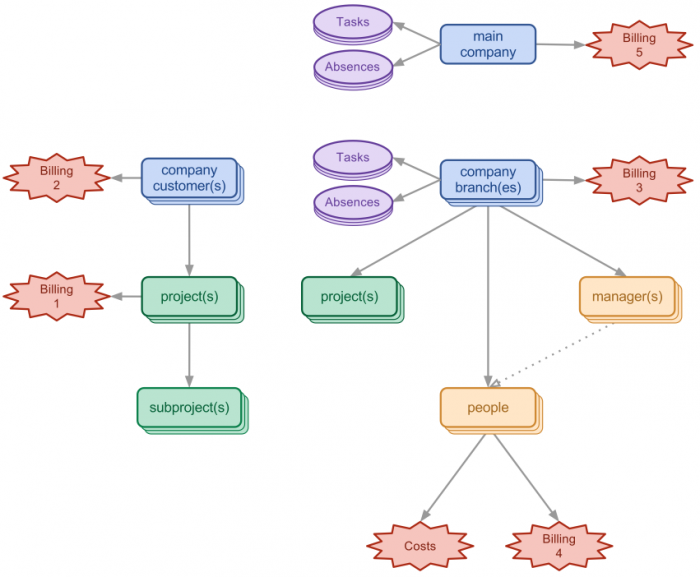 If you can, avoid creating an endless list of activities, or nomenclature that uses codes and numbers. When employees need to continuously refer back to a manual to remember codes, they come to resent time tracking and are less likely to do it effectively. If you absolutely must include an extensive list of activities, provide an easily searchable legend, and set permissions so that employees only see the activities they track for (more on that below).
3. Invite team members to the dashboard!
You've set goals, given employees the rundown, and added activities to the dashboard. Now it's time to invite your team to start tracking their time! On our timesheet tool, you can add people via your company's homepage, and remember that you can organize employees into teams and groups. Depending on the size of your company, you may want to onboard one team at a time. This will ensure you have the time to answer questions and address problems at each level. Or consider having only your HR or IT team use the tool for the first month. This could be helpful in working out kinks prior to onboarding the whole company.
4. Establish responsibilities and set permissions.
This coincides with the above point. It may be obvious who your "team leaders" will be, but be sure that permissions are correctly configured, and that they clearly understand their responsibilities. Who will be reviewing and approving submitted timesheets for each team or department? Who should follow up with employees that submit timesheets late? What about monitoring days off, budgeting for projects, or submitting hours to payroll? These might not all be applicable for your business, but responsibilities should be carefully considered to prevent confusion and finger pointing.
In our app, for instance, you can configure access and authorizations in a few different ways:

Limit the activities that appear in an employee's timesheet. Assign members to clients and projects, so that employees only see the entities that they track time for. This will prevent an info overload and make tracking easier for your team.
Assign team leaders and project managers. These users will be able to view and approve timesheets for all employees within their assigned teams and/or projects.
Customize dashboards for different user groups. You can choose the specific modules that you want your employees, contractors, team leaders, project managers, or administrators to see.
5. Send friendly reminders to keep your team on track.
Back to the importance of setting clear expectations! Will employees be expected to submit timesheets on a daily, weekly, or monthly basis? A consistent schedule prevents confusion and makes follow up easier on everyone. With Beebole you can schedule automatic reminder emails for the chosen interval. Sending reminder emails is a simple but key step in keeping employees accountable.
6. Don't forget to cheerlead, and report back.
Don't let the word "cheerlead" spook you. In this context, cheerleading means encouraging employees, sharing progress, and reminding them why time tracking is worthwhile. If you followed step one, your employees already understand your time tracking objectives. Now don't forget to update them on progress made towards achieving those goals.
In our webinar Employee Time Tracking and Analytics 101 for Managers, HR expert and blogger Suzanne Lucas explained,
You have to be a cheerleader and you need to share back the information with them. You need to let them know how things are being used and what changes you're making because of it. If you can come back and say 'Look, this is what we found and these are the changes we're going to make'…these things make a difference. It's really important that you be positive.
Whether you communicate these updates via email or in person will depend on your organization. However you choose to do so, don't forget to share relevant reports, valuable insights, and any future initiatives that stem from these. Discuss where there is room for improvement, but also highlight positives and thank employees for their efforts. Countless studies show that employees who feel valued are more productive, so striving to create a culture of gratitude in your business is sure to pay dividends.
—
Photo by @ericjamesward on Unsplash
Managing Inbound and Customer Success at Beebole. Connecting with teams and managers worldwide, identifying their obstacles, and communicating the creative solutions that Beebole can offer. Working remote from the Canary Islands.