The Ins and Outs of Time Tracking for Independent Contractors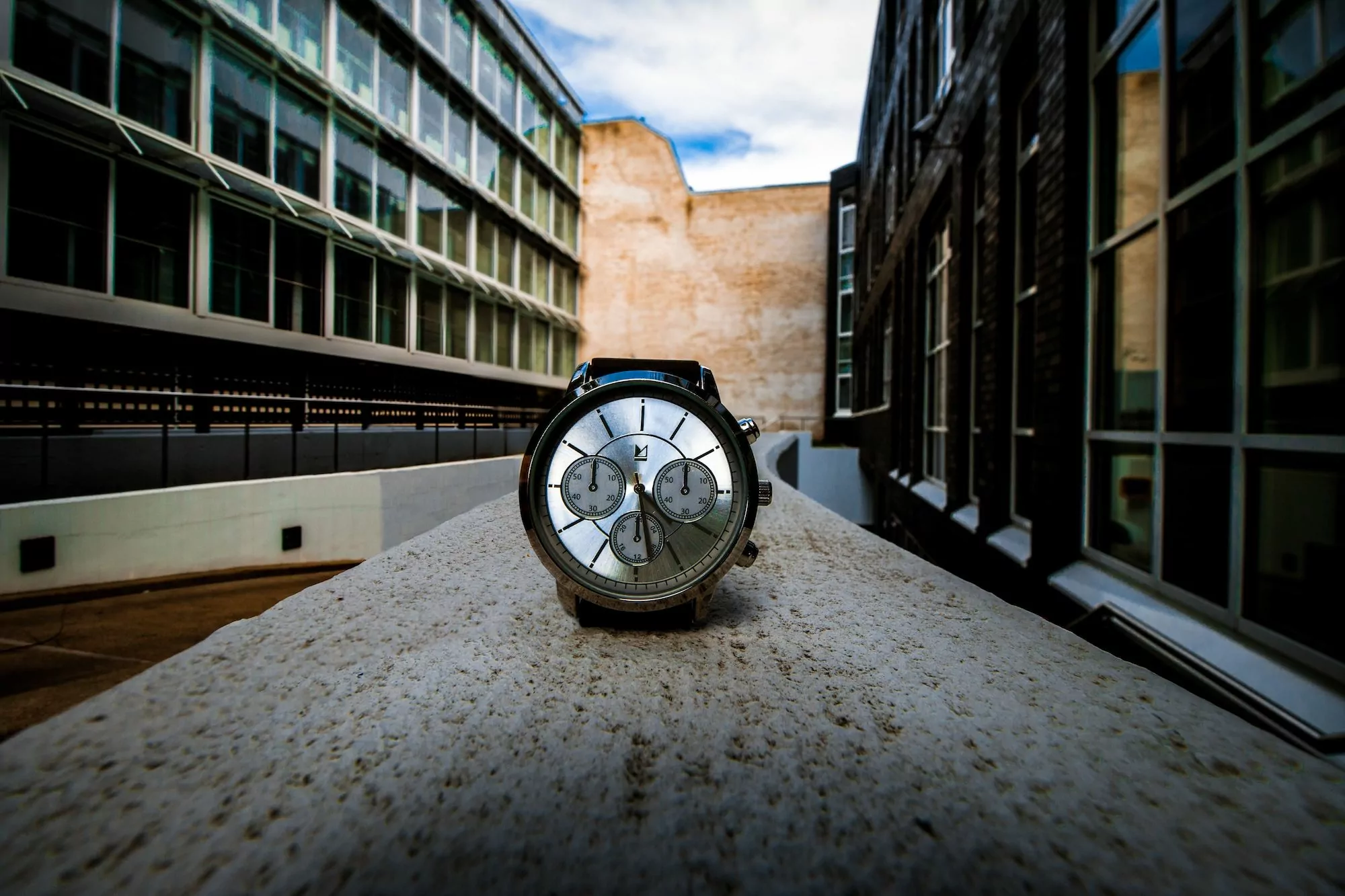 While staffing your company entirely with independent contractors might sound tempting, it comes with challenges and obligations. The growing gig economy is increasingly regulated to protect these workers. It's important to understand the costs, benefits, and obligations of using freelance workers, particularly if you plan to use an independent contractor time tracking tool.
With no need to pay taxes, overhead, or benefits it's no wonder employers prefer to cut costs and hire independent contractors. They now make up nearly half of workers at most technology firms, and in the United States these companies can save $100,000 a year per worker by using contractors in place of full-time employees. What's not to love?
When is someone an employee and when are they a contractor?
While laws vary by country or state, generally speaking labor laws concerning minimum wage, overtime pay, withholding obligations, workers' compensation and so forth all hinge on whether or not an individual is an employee or an independent contractor. These added responsibilities and costs make it tempting for companies to misclassify workers, and there is constant litigation on the issue.
It's important to remember that the determiner as to whether a worker is an employee is not simply the label an employer uses. An individual does not become an independent contractor under the law just because their employer chooses to classify them as so. Generally, the pertinent laws will set out a multi-part test that determines a worker's classification. Take a look at your region's laws to ensure your contract jobs are compliant.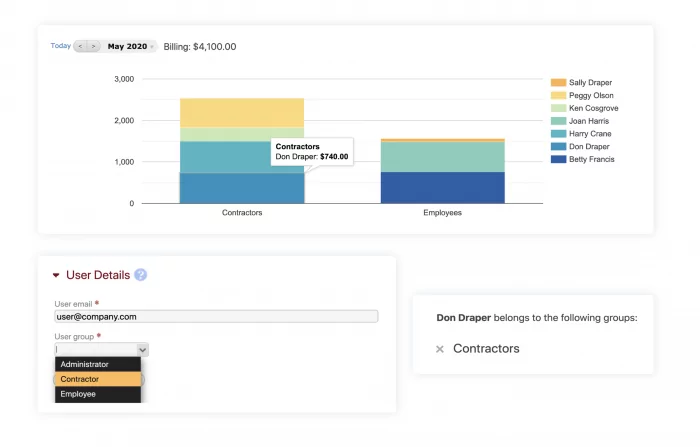 The challenges of managing contractors
If you are confident that your independent contractors are correctly classified, great. But there are a number of other ongoing challenges and risks to hiring freelance workers. Aside from liability issues and compliance with ever-changing regulations, day to day management requires patience, communication, and clarity. Without them you'll end up with missed deadlines, unclear expectations, and frustration on both ends.
Effective management and time tracking will help with a number of these issues. However, some contractors will be resistant to using a tracking tool. Oftentimes, this opposition stems from concerns about privacy and ease of use. Companies must weigh the costs and benefits of using tools that take screenshots or track location and keystrokes, features that Beebole does not offer. It is also helpful to inform workers and ensure them that their information will be safe. If you require independent contractors to use a tool, they have a right to understand how it works.
Ensuring timesheets are legally compliant
You may have never stopped to consider whether or not your company's timesheets are actually legally compliant. First, bear in mind that it is not technically legal to schedule independent contractors. You can negotiate bids and reach agreements about timing and deadlines, but you may not dictate the working hours of a contractor. It is, of course, permissible to pay freelancers by the hour and to track that time. However, the way time is tracked may also be regulated.
Many countries already have time tracking or employee monitoring legislation on the books. It should also be noted that often includes time tracking for remote teams. Most recently, the Court of Justice of the European Union ruled to make employee time tracking mandatory in all member states. It's difficult to say if the ruling applies to independent contractors, as the specifics are left up to each nation. Employers should keep an eye out for new and relevant legislation in the coming months.
The long term benefits of thoughtful independent contractor time tracking
In the short term, your motivation for tracking contractor time may be solely about billing. In the long term, purposeful and well-organized time tracking will generate numerous other benefits for your business. Having a clear overview of contractors' availability, project status, and budgeting makes for more efficient management and resource allocation. While you don't necessarily need to calculate the cost of an employee in this particular case, understanding what's spent on independent contractors vs. what's delivered is key. What's more, having an accurate record of contract time can be invaluable in the case of an audit or dispute. The business intelligence and peace of mind you'll gain with a tool like Beebole will allow you to focus on long term strategy and growing your business.
Simplifying independent contractor time tracking
When it comes to ease of use, features like automated reminders, an intuitive interface, and flexible mobile time tracking all help. Beebole offers all of these features, and a mobile app that syncs automatically and works offline, for easy time tracking anywhere. Time entry may be done by manually entering a start and end time, or using a timer. Contractors can submit hours for approval, including comments about the work. Finally, when adding a worker to the platform you may categorize them as an employee or a contractor, and configure group permissions accordingly.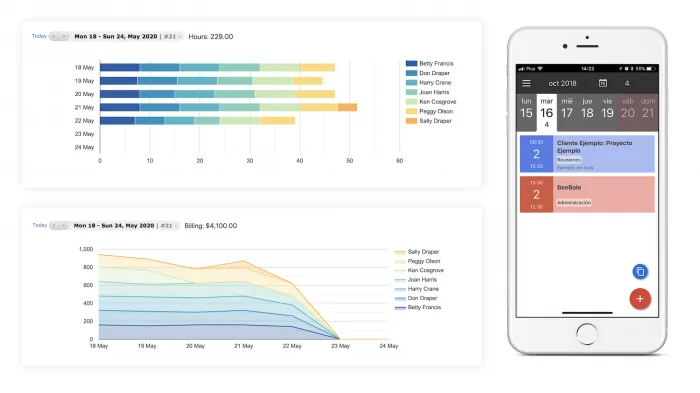 Given the nature of their work, when tracking time, independent contractors are usually more inclined to view reports of hours worked and billing or invoices. Beebole has highly customizable reports on time spent, budgets, and much more. Managers can build custom KPI dashboards and set permissions for each one, assigning reports to specific types of users. You can distinguish between billable and non-billable time, and set billing rates by worker, task, project, or client to ensure accurate invoicing. Export and share professional invoices, or integrate with your company's payroll software to bill confidently.
While absences are usually irrelevant for contractors, it is important to manage their availability. With Beebole, future hours can be entered, or scheduled, and later modified to reflect the time actually worked. You can also create an "absence" category that workers may use to indicate their future availability. These seemingly simple capabilities can make a big difference when managing contractors. When freelancers can count on reliable client reporting and accurate hours, and feel confident they will get paid fairly, it's a win-win for all parties.
Why independent contractors use Beebole
Mobile app with offline mode for iOS and Android
Classify people by type (contractors, employees, project managers, etc.)
Create user groups to filter reports and configure permissions for contractors
The simple interface means you'll save time onboarding
Quickly approve, reject, and lock hours in bulk
Set costs and billing rates for individuals, or by project or client
Send automated reminders
Use absences to show future availability
Exportable, sharable reports on time, costs, billing, and more
Create personalized and professional invoices
Companies in more than 60 countries are already using Beebole to track independent contractor time (here's a real example of time tracking for IT consultants). They range from freelancers to multinationals across sectors like marketing, construction, banking, civil engineering, design, and much more.
"My biggest challenge was making sure that my subcontractors were paid the correct amount in the correct currency. With Beebole it was easy and painless to standardize on one procedure. It has all the functionality that I need to deal with employees, contractors, variable cost and billing rates, variable currencies, etc. The reporting is easy and intuitive."

Paul, IT Consultant
"As an independent consultant that makes 100% of my income from time billed, Beebole is one of the most important tools I have for tracking projects and being able to bill clients effectively. Our clients appreciate the detail and like the fact that we can track different scopes of the same project and stay within estimate hours for these projects. Beebole has just the right mix of comprehensive features and a simple direct interface that doesn't burden your time."

Philip, sustainable architecture
"Because we've got so many consultants, what we need is pretty specific to manage the workforce. Ease of use is key, and I liked how easy it was for the user. We were on a different tracking system before – an outdated timesheet function that was really clunky. Switching to Beebole has made my life a lot easier. It saves me a ton of time. There's been really positive feedback from my direct staff, and consultants as well."

David, Operations Manager
"This is a really useful product for keeping track of time spent per client and billing accordingly. It also ensures work undertaken is accurately recorded and not forgotten when it comes to billing."

Keith, Director tax & accountancy
—
Photo by Leon Seibert on Unsplash
Managing Inbound and Customer Success at Beebole. Connecting with teams and managers worldwide, identifying their obstacles, and communicating the creative solutions that Beebole can offer. Working remote from the Canary Islands.