Which tech trends will shape financial management in 2019? We asked this question to several CFOs and finance experts and these are their predictions.
Last year, we heard several things regarding technology trends for CFOs and financial management. There were, indeed, lots of discussions about cloud technology, artificial intelligence and the changing role of the CFO. There is little doubt that some of those topics will remain crucial this year.
However, the experts who contributed to this article have big expectations regarding very specific developments. From artificial intelligence and automated accounting to business intelligence and the consolidation of the CFO as an strategic partner, the following are the tech trends you should put on your watchlist or implement right away.
7 Technology Trends for CFOS in 2019: What's at stake?
1. A real test for Artificial Intelligence (AI) and robotics
There were big expectations for AI in the past years. In fact, some people expected to see voice control and smart assistants like Alexa or Siri exploding in the workplace. However, AI hasn't been fully integrated into financial management yet. According to Mark Gandy, a consultant providing CFO services for small to medium-sized businesses at G3CFO, the financial field still needs to catch up with that.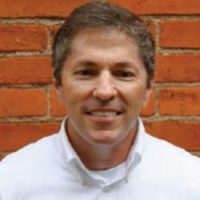 "Marketing makes the most sense for now where AI can be used to spot trends and consumer behaviors. FP&A is where I hope to see AI being tested," says Mr. Gandy. Along those lines, some experts think that software robotics will be one of the preferred channels to test AI. For instance, Chris Bevelander, CFO and COO of the company DocWolves, believes that AI "applied in writing robot reports" will be one of the most important tech trends in financial management.
Similarly, Heikki Siltanen, Financial Controller at the Finnish social and healthcare provider company Mehiläinen, argues that robotics will be more and more popular. Selling efforts of service providers and the financial convenience that robots provide to large corporations will boost that trend. "CFOs are required to make fast decisions regarding the adoption of new technologies. The experimentation with them has become the norm", adds Siltanen.
2. Automated accounting and transactions gain momentum
One of the 'natural' outcomes that comes with the development of AI is automation. Some experts think that 2019 could be the year where automated accounting will finally flourish.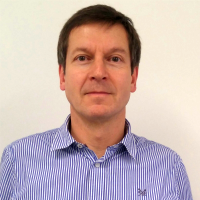 For instance, Ralph Wilson, Group Finance Director for reach4entertainment enterprises and former Head of Finance for BBC Worldwide, expects to see "more user-friendly and more automated accounting systems" this year. He also thinks that "automated purchase and sales ledger transaction processing between clients and suppliers" will play a big role.
For Ignacio Rubio, CFO of the online media company T2O Media, technology related to the automation of processes will have the strongest impact in 2019. "CRM and financials software are more powerful and large media platforms are increasingly automated to simplify all types of transactions (collections, payments, accounting, blocking of certain banking transactions, etc.). These automations allow streamlining internal processes and focus on providing greater value in the organization."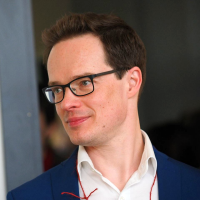 Both Chris Bevelander and Heikki Siltanen also think that automation will play a big role throughout 2019. While Chris Bevelander believes "integration and large scale application of automatic processing of digital invoices and further digitising invoices "will have a major impact in financial management, Heikki Siltanen sees "more automation in AR/AP and bookkeeping."
For some, the adoption of this kind of technology will change the face of the financial field. John Orlando, Executive Vice President and CFO of the budgeting company Centage, highlights one of the benefits of this. Thanks to the adoption of these kinds of automated tools, finance departments will "become more focused on developing and evaluating key strategies," argues Orlando.
3. Real-time insights (will) become essential
Two years ago, Jeff Thomson, an expert in CFO matters, wrote an article in Forbes Magazine predicting several things. One of his predictions was the following: "finance will become increasingly dependent on automation and analytics to deliver real-time, clear actionable and forward-looking insights." According to experts who contributed to this article, this trend will maintain its appeal.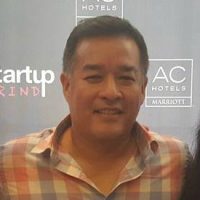 To this regard, Jose Li, CEO and Founder of the Fort Lauderdale-based company 71lbs.com, reported us how "access to vast sources of information on the cloud and in real-time" has shaped the way CFOs operate today. Furthermore, he thinks that the "ability to view unit economics (e.g. CAC, LTV) in real time" could be the most important CFO tech trend of 2019. In fact, don't be surprised if real-time insights becomes the most discussed subject during the upcoming months.
4. Better decisions through data management and business intelligence
CFOs will have new and improved tools that will help them to standardise and provide quick access to data. As a result of that, data visualisation will represent "a big advantage and a great tool in the decision making process for financial processes, in particular" argues Vanessa Goscinny, Finance Director for the Open Society Foundations in Haiti.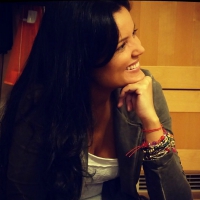 Similarly, Miguel Losada, Finance Director for the product development company Inspiralia, foresees a new reality where CFOs will be face with all kinds of possibilities. The ability to manage data "in short periods of time is going to be unimaginable. "Making financial decisions under simulation scenarios could place us in another kind of reality completely different from the current one," says Losada.
Furthermore, Losada sees big data as something that will play a major role in terms of financial security. "Big data offers opportunities that will allow us to know much better our clients and providers," argues Losada. He also sees big data as a helping hand when it comes to meet criminal compliance challenges.
Besides big data, Losada also reported us that data management will be affected by the popularity of business intelligence. In fact, he thinks that business intelligence for finance will gain importance thanks to its ability to integrate different kinds of software within the organization. Chris Bevelander, who also shares that point of view, expects "business intelligence for powerful data analysis of large amounts of customer behavior data" to be one of the top three technology trends in financial management for the coming future.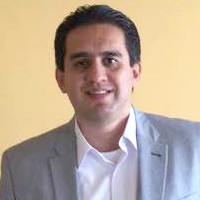 Along those lines, Jorge Garcia, VP Finance – CFO of Tiendas D1, Colombia's largest hard discounter, also highlights the impact that big data will have in 2019 especially when it comes to business intelligence. "Business intelligence apps based on big data will allows us to properly identify opportunities and new trends in the market," affirms Garcia.
5. Further (and better) integration through cloud technology
According to Vanessa Goscinny, "cloud based applications and devices, will continue to strongly influence the way organizations work," something she sees quite relevant in terms of collaborative working and access to data and other information from anywhere in real time.
Jorge Garcia also thinks that the integration of cloud computing, big data and AI will play a crucial role in financial management this year. That kind of integration, "will allow CFOs and top executives to have access to reliable and tailor-made information that will significantly improve the decision-making process," says Garcia.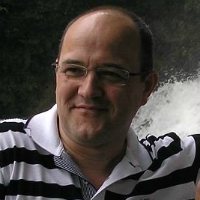 Thanks to this on-going cloud trend, Chris Bevelander also believes that 2019 will continue to reinforce the mobility feature that defines the virtual office. Likewise, he also expects "more integration of systems allowing more people in the organization to have more available information."
As far as financial management goes, cloud-based solutions (vs all-in-one software) are here to stay for the long run. As a matter of fact, making a reference to a research published by Bain, Roy Golden, CFO at Zerto, recently stated in cfo.com that the global cloud market is expected to grow to $ 390 billion by 2020.
"Cloud computing is one of the biggest tech trends in a generation. And one of the biggest areas of impact is how it presents a new landscape for chief financial officers to work within."
6. A more strategic focus for a digital CFO
"Technology has forced CFOs to expand their expertise beyond accounting and finance," affirms Heikki Siltanen. According to Michele Zangri, Vice-President of Operations and CFO for Unit 4 in North America, "modern technology has played a big hand if no the entire hand" in the evolution of finance roles. With all the on-going digital disruption in AI, automation, real-time data and cloud technology, the role of the CFO will inevitable continue to evolve.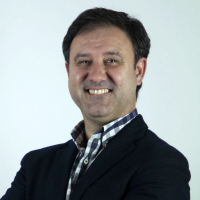 We will see that evolution with more CFOs engaging in a whole variety of tasks highly influenced by new technology. "We will have to learn how to analyze data in real-time, how to detect future risks for our companies, where to find data, and especially how to add value to that data," advances Miguel Losada.
Adopting new technology to carry out all these new tasks will be an important ingredient of this trend. However, we are not only talking about financial technology. In fact, Jorge Garcia argues about the importance of adopting technology that goes beyond the financial sphere. The modern CFO needs "to have a broad knowledge of the impact that technology has in the business, clients, shareholders, entities, stakeholders, the environment and the society as a whole."
The crucial part of all this relies on the new focus that the CFO will gain within the overall organization. A new focus "away from the mechanics of producing reports, and more towards value-add commercial work," states Ralph Wilson.
In 2019, CFOs will be more involved with the strategic aspects of their companies. As stated by Miguel Losada, today's digital CFO is aware and understands the strategy of the company. The modern CFO not enables corporate change but also helps the company to achieve its goals. This strategic role will significantly increase in the next twelve months.
7. New developments in cybersecurity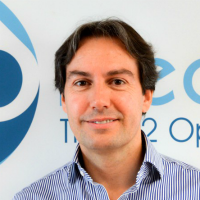 Security has become a top priority for everybody. This year, indeed, we will see more CFOs investing heavily in technology aimed at protecting their businesses. Because of the vulnerability of the current environment, Ignacio Rubio sees developments in cybersecurity as something crucial in 2019. "Preventing attacks to your business is the key to guaranteeing and offering security to customers. Protecting your data is essential in the current times where every time there are more cases of greater computer attacks," explains Rubio.
The need for security related applications and hardware will play a major role in financial management this year. "Because data can be accessed from anywhere, they have to be secured especially when it comes to sensitive financial information," argues Vanessa Goscinny. She strongly believes security concerns will shape a big chunk of the technological focus in financial management during 2019. It's the CFO responsibility to work along with IT experts in their teams to understand all the security requisites that must be requisites, you can see a real example of web technology security taken seriously.
Additional trends: offshore, benchmarking and…blockchains!
Apart from these 7 trends, there are some others that are worth mentioning. Ralph Wilson, for example, argues that core accounting functions will be moving from business units to centralized offshore specialist providers. He also thinks that the adoption of new modern reporting packages will improve "user-friendly KPI and dashboard reporting."
Besides access to unit economics in real-time, Jose Li also stresses the importance of comparing and benchmarking technology. "Comparing and benchmarking information with your current financials, or with competitor's financials, gives a different dimension not seen before", argues Li. Benchmarking and comparison technology will play a big role this year.
Finally, Mark Gandy hopes to see the integration of blockchain and virtual reality into financial management. In fact, he hopes 2019 is the year where blockchain will be integrated throughout major ERP platforms. He also wonders about how virtual reality can be integrated into the top finance organizations globally. "I see new and emerging innovations throughout the sales process. Finance? Not sure. Let's see what happens", concludes Gandy.
Tech Trends for the Next Gen CFO: Going for the long run
If we look carefully, there are two things that bond together all the trends we mentioned before. First of all, linearity. How can you talk about AI without touching automation or real-time insights? How can you talk about the changing role of the CFO without saying anything about cloud technology in financial management?
Second, evolution (vs. sudden disruption). All of these trends are extensions of things that have been occurring for some time. AI, automation and cloud technology are trendy now and they will probably be trendy this year or even five years from now. "These trends have been developing for some time now and most of them will only be stronger in the future," states Vanessa Goscinny. In other words, we are facing a group of trends that will affect financial management in the long run.
So there you have it. Are you a CFO or finance-related professional? Do you agree with the trends outlined by these experts? Is there anything we didn't say that you see as a potential trend for this year? We would be happy to hear your thoughts about it and include them in upcoming articles.
—
Photo by G. Crescoli on Unsplash