Make Video Part of Your Internal Communication Strategy with Beebole's Custom Module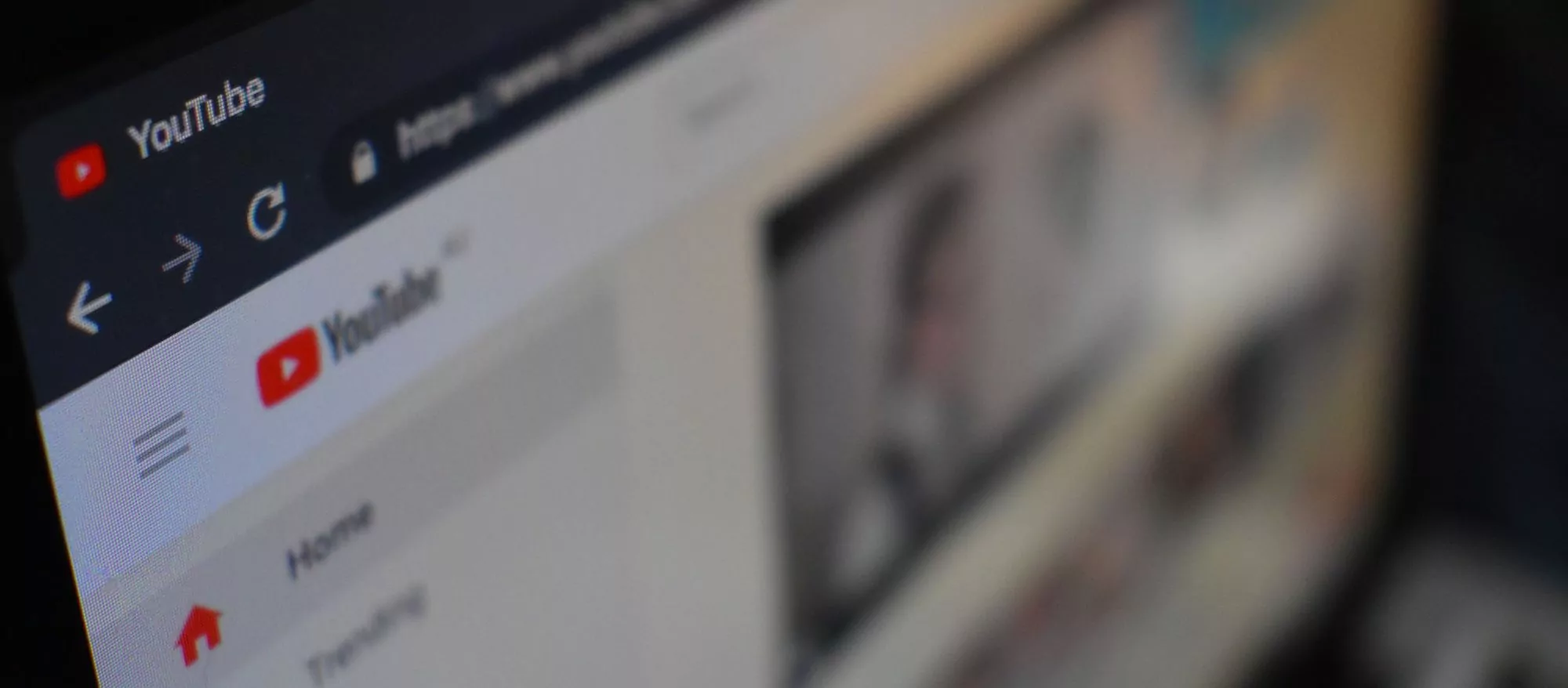 Did you know that your team is 75% more likely to watch a video than to read documents, emails, or web articles? A growing number of companies both large and small are using video in their internal communication (IC) strategy. With Beebole's custom module you can easily use video to engage and inform your team.
While video can't replace everyday workplace communication, it can serve as an effective and efficient complement. Videos are far less time consuming than meetings, and also less likely to be overlooked or misunderstood than emails. Perhaps more importantly, video is a highly effective learning tool continuously shown to increase knowledge retention and engagement.
Using Video in Internal Communication
There are numerous ways a company can use video in its IC strategy. This could include onboarding, education and training, best practices, newsletters, employee recognition, and "Ask the CEO" sessions. It all comes down to making your employees feel more valued, invested, and engaged in their workplace. Not only do these attitudes increase well-being, but the behaviors of highly engaged employees may lead to 21% greater profitability.
Larger corporations may invest in an enterprise video platform to manage their internal video communication, and there are many great tools available. However, this might be an unnecessary expense for smaller organizations. There are other creative ways to share videos with your team. For example, with Beebole you can use our custom module feature to distribute any video to employees, contractors, project managers, or other groups.
Sharing Videos with Beebole's Custom Module
If you're unfamiliar with the platform, Beebole's dashboard consists of modules that can be added to a project, employee, or company screen. For example, there are modules for timesheet settings, costs, reports, and more. We also have a module called the custom module, which you can drag and drop onto any screen. It uses HTML to allow you display or embed customizable text, images, documents, web pages and, of course, videos.
Remember, to use this feature a video must first be hosted online somewhere. In this case, we show how to embed a video from YouTube, as it is the leader in online video hosting. However, if you use another tool, such as Vimeo, Wistia, or an internal communication video platform the steps are more or less the same. The embed code can usually be found under the Share settings.
Embedding a Video in Your Time Tracking Dashboard
Go to the Youtube page of the video you'd like to embed. Click Share below the video on the right-hand side. Click Embed and copy the iframe text that appears.

Log in to the Beebole account of any person pertaining to the user group that you would like to share the video with. You can also create a dummy account in each user group for this purpose, and give it a name like "employee template". Either way, you must be logged in to the account in order to customize the dashboard.
Click Customize in the top right corner and drag and drop the Custom Module anywhere on the dashboard.
Paste the copied iframe text into the text box and click Close.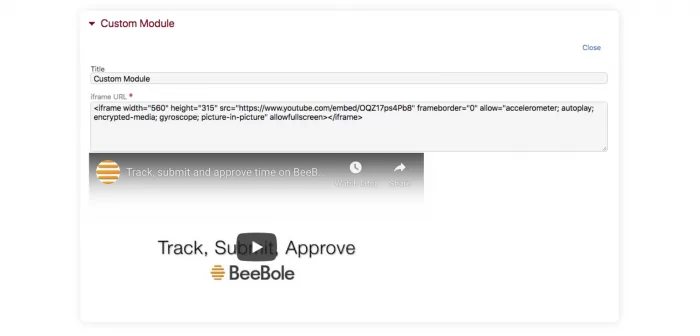 Switch back to your administrator account and select Settings in the top right corner to go to your settings page. Locate the User Screens module.
Choose the desired user group from the drop down menu. From the second drop down menu, select the name of the user whose page you previously edited as a template. You can also check if you'd like users to be able to modify their screens. The change will save automatically.

With these easy steps you can embed a video about your company's time tracking policy, or instructions for how to track and submit time, on all employee pages. Show administrators, team leaders, or project managers best practices for approving timesheets, or a tutorial on how to use the reports feature. Your imagination is the limit when it comes to using video in your internal communications strategy. Each video should be included in a separate custom module, but there is no limit to the number of modules you can add.
The endless possibilities of HTML
As noted above, there are many possible applications for the custom module using HTML, static or dynamic. For example, previously we looked at how to embed a Google Calendar in your Beebole dashboard. In upcoming posts we will be sharing more useful tips and ready-to-use templates.
You can read more about dynamic values available for the custom module in our help documentation. We also hope you will send us your ideas and let us know which templates or uses you'd like to see covered in future posts.
Managing Inbound and Customer Success at Beebole. Connecting with teams and managers worldwide, identifying their obstacles, and communicating the creative solutions that Beebole can offer. Working remote from the Canary Islands.