In Beebole, you can easily create employee time reports with your own reporting axes, thanks to our Groups feature. For example, you can group your employees in teams or departments, give them grades such as senior or junior consultant, and attach them to offices in the UK or US. Once these groups have been assigned to your employees, they can be used in the reports results as new axes or filters.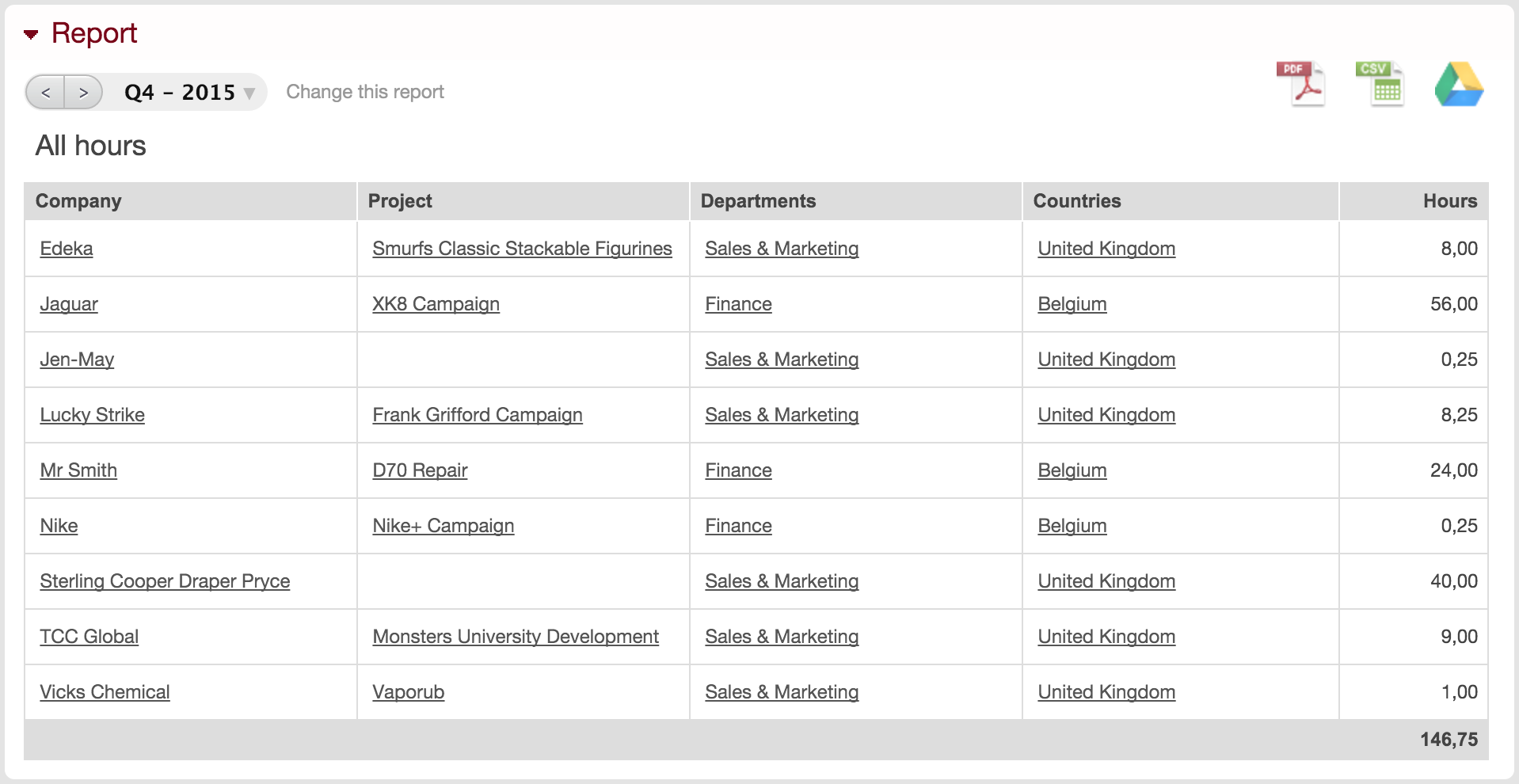 Using AND/OR filters in timesheet reports
Using AND/OR filters with groups will significantly expand your reporting capabilities in Beebole. Just click "Add a group to filter data" when building a report.

In the example above, you can create a report with all timesheet records for employees who belong to the Sales & Marketing department, from the UK or US offices, and with the grade of senior consultant.
This is, of course, just an example. We are always  surprised by how far our customers have pushed the use of groups to add literally dozens of dimensions to their reports.
You can also use groups as an axis in charts and tables, or to make bulk selections when assigning exclusive members team leaders and project managers. Full details about the use of filtering options are available in the reports module documentation.
Enjoy!