This is the second installment of "The CFO Journal", a series from The Management Blog by BeeBole. In each post, CFOs of different ages, backgrounds, and industries will share their experience, advice, and the challenges they face as a Chief Financial Officer. Today, Alex Sotelo talks about his positive team culture, and the difficulties of balancing global expansion with caring for your core market.
The CFO Journal "Who Is"
Where: Open Education has its roots in Venezuela, where in 2002 CEO Andrés Moreno founded Optimal English. His goal was to provide English classes taught by native speakers to Latin American executives. Optimal English became Open English in 2008, with a shift to virtual classes available 24/7. 10 years later, Open English has provided classes to nearly 550,000 students in more than 30 countries. In 2015, Open English acquired Next University, an online education platform, and both become consolidated under Open Education LLC., now based in Miami, Florida.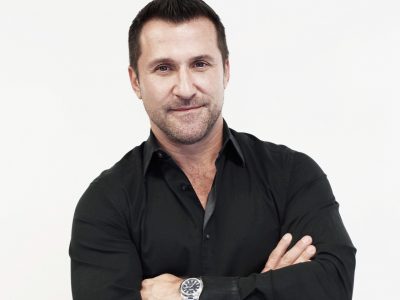 Joined: October 2013.
Based: Miami.
Qualifications: A bachelor's degree in Accounting from Florida International University, and a MBA from Keller Graduate School. Alex has more than 20 years of experience in finance, most of that in leadership positions.
Formerly: VP, Corporate Controller at Open English; Controller at Yahoo! Latin America; Director Internal Audit at Discovery Communications; Manager, Risk and Advisory at KPMG; Finance Manager at CBS Corporation.
In His Own Words
1. What is the best professional advice you've ever received?
"A good leader works their way out of a job". This spoke volumes to me because it succinctly says so much in such few words. In essence, it says to establish great processes, solid controls, and hire a best in class team that is hardworking and loyal. At that point you can empower said team to run the day to day. This will provide you with the bandwidth to focus your time and energy on strategy and the "what comes next".
2. What would you consider the turning point in your career?
Making the leap from large publicly traded Fortune 500's to the startup world was a ballsy move that came with both an abundance of risk, as well as potential for incredible upside. It changed everything for me. Not only did my career take a turn, but it broadened my horizons to think beyond the world of accounting and finance. To think about how to fully run a business – from product and marketing to strategy and investor relations. I no longer felt like just another employee in a globally dispersed sea of personnel, but instead it allowed me to feel as though decisions I was making on a daily bases truly made an impact and determined the direction and fate of the company.
3. What is the biggest challenge you and/or your team are facing now?
Open Education is predominantly a Latin American business. While we are a household brand name for 9 out of 10 people in the region, we still do not have a solid footprint on a more global scale. We have been able to leverage our brand to successfully launch and grow other businesses in Latin America, such as Next U and Open English Junior. However, we have yet to do so at scale in other regions such as EMEA and Asia. The challenge is how to balance the focus on our core business and primary market, while still providing time and resources for fostering and making large bets in other markets globally.
4. How would you describe the culture of your team, and what (if anything) do you do to foster that?
My team culture is based on loyalty and trust along with a common mantra of laughing as often as possible. Being able to have fun at work with the people that you spend so much time with is key. In order to build and maintain loyalty and trust I maintain open and honest communications with my team. As already noted, I strongly believe in empowering those I work with, to ensure they have the tools and autonomy to execute whilst still growing as professionals on a constant path of learning and becoming the best they can be.
5. What is something new you're excited about in the coming year?
I'm really excited about AI and machine learning, particularly as it relates to language learning via smartphone. We see it as a complementary learning tool used in tandem with human teachers. We are currently exploring complementary tools using AI and machine learning, which can be used on the go with smartphones as a learning "top up".
Industry Rundown: The Online Learning Market
Driven by lower costs and greater accessibility, the global E-learning market is booming. On the one hand, the market caters to the varied learning methods of a generation raised on smartphones and tablets. On the other hand, it provides a cost and time effective method for professionals to gain new skills (particularly when 35% of workplace skills in all industries are expected to change by 2020). In this expanding market, Open Education competes with well established giants like Rosetta Stone and Pearson, as well as a seemingly endless list of emerging platforms like English Live, Lingoda, Memrise, Voxy, Babbel, and Duolingo. Granted, each offers its own combination of learning techniques.
With the acquisition of Next University and launch of Open English Junior in Latin America, Open Education has shown growth, but somewhat limited to its primary market. As Sotelo points out, the company will need to balance this focus on its core business with risk taking globally. In China, for example, the research agency Yiou Intelligence shows that total spending on online English learning programs for children will reach about $4.67 billion this year, and is projected to hit $12.6 billion by 2020. Open Education will have to decide whether to stay loyal to its core market, or face stiff competition in promising new ones.
Don't forget to read our first installment of the CFO Journal with Markus Lipp, the Chief Financial Officer of the online and mobile game publisher, Kongregate.
—
Photo by rawpixel on Unsplash